Product Description
Flexo plate mounting tape consists of a flexible fabric cloth backing with a natural rubber adhesive and white release papers system.

Applications
Flexo plate mounting tape can be used in a variety of different print jobs, suitable for printing industry,advertising industry, packing material, especially for dry offset printing of cups,and fix all kinds of rubber plate, resin version, flexible version. Flexo printing sticky tape can be repeated use performance is very stable.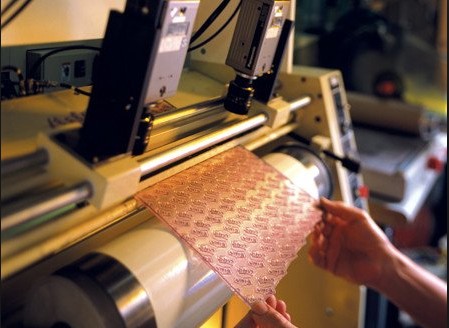 Features
HX-1116 Flexo plate mounting adhesive tape offers the following benefits:
1. HX-1116 Plate mounting adhesive tape is highly compressible and therefore offers improved print quality and higher running speeds
2. HX-1116 Plate mounting adhesive tape unique construction ensures that print quality is maintained even on extended print runs
3. The special natural rubber adhesive ensures simple mounting, easy repositioning, and demounting of plate and tape without residues
4. During printing a very good bond of tape and plate is achieved. Plates stay securely in place - no edge lifting and no plate movement
5. Optimised release liners, promoting easy application and ideal handling
6. Can replace Tesa/3M plate mounting tape
Product parameters
| | |
| --- | --- |
| Product name | Natural Rubber Adhesive Flexo Plate Mounting Tape For Flexographic Printing |
| Model | HX-1116 |
| Adhesive | Natural Rubber Adhesive |
| Color | Yellow/White |
| Thickness | 180mic - 400mic |
| Width | 48mm,350mm or custom |
| Length | 3.5m,18m,25m or custom |
| Size of jumbo roll | 1020mm*600m or custom |
| Features | High adhesion, easy plate demounting, residual free and long shelf life ,etc. |
| Sample | Free sample |

Mounting Process
1. Clean back of new or used plate; remove dust,grease,and any other contaminants.
2. Cylinder/sleeve cleaning and wipe dry with clean cloth.
3. Apply the tape in a sweeping motion, line by line. Use a squeegee for best results.
4. Only fix the plate to a narrow area of the tape.avoid premature contact between plate and tape by using liner material.
5. Mount plate with rubber roller,at least on the leading and trailing adges.this will yield a better bond than just by hand.
6. Plate and tape demounting: Remove plate first,then remove tape slowly at a flat angle.