Dongguan Haixiang is a professional tape manufacturer,have specialized in adhesive tapes production for more than 10 years. According to our experience, PE foam tape is mainly used on advertisement and automotive decoration market. For example, general mounting of mirrors, signs, nameplates and hooks as well as mounting of car logo.
But recently I discovered a new usage of PE foam tape. PE foam tape can be used for banner seaming and hemming,strengthen the edge of the banner to extend the usage life of the banner.Then,how to hem a banner using pe foam tape?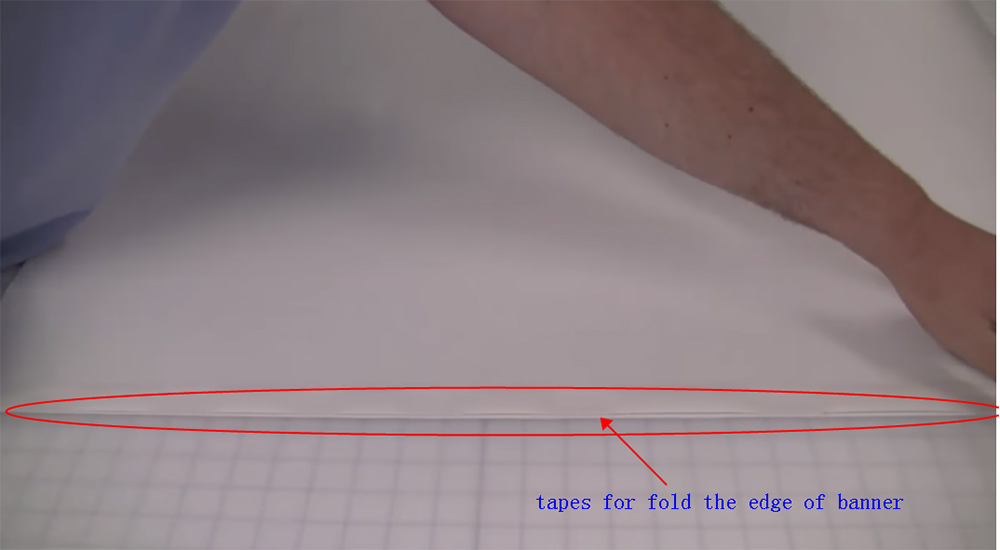 Firstly, , adhere tape to the edges of the banner; secondly, fold over the taped banner. Then you will found out that the edge of the banner become stronger, and won't bend. The glue of PE foam is acrylic solvent, which can resistant high temperature of 80 degrees and the permanent adhesion is better. So don't worry if the banner will be separated under the sun. This PE foam tape is designed for attaching banner up to wall or surfaces. To Reinforce the edges of banner,can be reduce the damage of banner caused by extreme temperature and weather.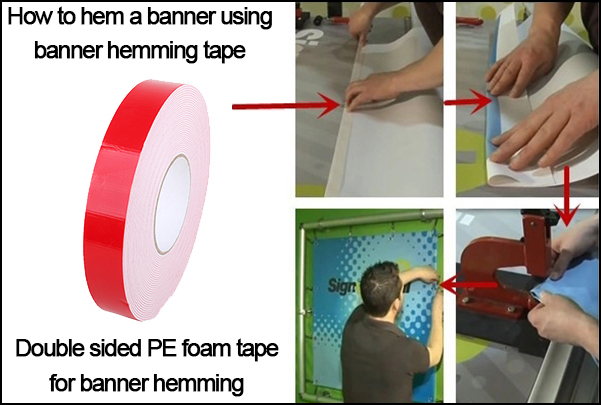 There are many usage that we don't know for each tape, and we need to find out. So if you are not sure what tape you need, please feel free to contact us and we will help you find the tape that suits you best.