HAIXIANG ADHESIVE PRODUCTS CO., LTD is a subsidiary of Haida Equipment, which is production various of test equipment, we have our own price management system, and a completely Hong Kong management mode.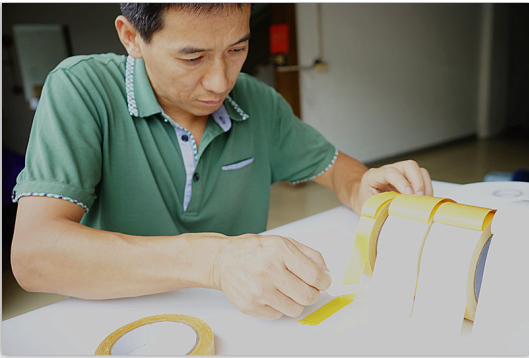 We have two senior engineers who own 15 years exp
erience in R&D Hot melt industry, from the beginning of the establishment of Haixiang, we are focused on doing Duct tape production and development. By strict rules about the proportion of glue materials, coating, cutting, produced the first batch of cloth tape.
Soon after the new product launch on market, we have received customer complaints, our tapes used in winter are very well, but in summer will not stick and carpet stand up. So we are doing a special improvement of the glue's weather resistance.
After this improvement, the customer reflected sticky side of the carpet is very strong, but the sticky side of the floor, there is easy to leave the glue on the floor, and too tightly easily snapped.
To improve the glue No Residue, we do experiments to increase the cohesion of the glue, and decreased the initial tack and peel strength.
But which led to our customers reflect our tape have bad adhesion, especially for cement floor.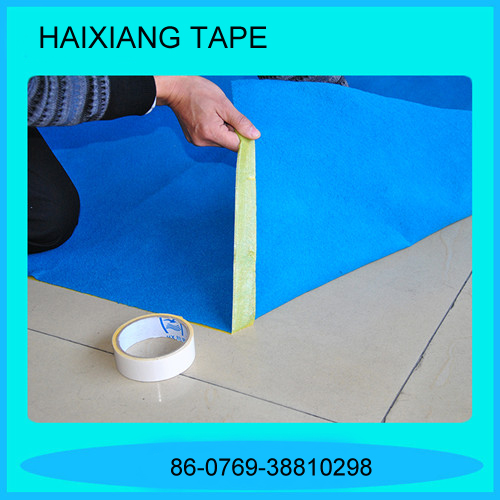 We summarize all the problems and complaints of customers reflect, once again we do a lot of experiments to improve our Duct Tape:
For one to sticky floor:
1. Weakened peel strength (to improve too tightly easily snapped)
2. Increase the holding power (long-term use is still not unglued)
3. Good initial tack (even concrete floor is also easy to cement)
The other side to sticky carpet:
1. Increase peel strength
2. Good initial tack
3. Weakened the holding power
After around five years of improvement, No Residue Removable cloth duct tape come out on market, and now it has been recognized by customers from home and abroad.